Tips to choosing clothes for your baby
*Tips to choosing clothes for your baby*
By
http://www.lifethrumyeyes.com/
.
Tips to choosing the right clothes for babies and kids
A new baby is like the beginning of all things – wonder, hope, a dream of possibilities." – Eda J. Le Shan.
A baby's birth is one of the most beautiful and precious feelings in the world. Everyone in the family started planning about the baby since day one of the pregnancy announcements and live in anticipation of the D day. And then comes the time when the baby is in your arms and you are all excited to give the best in the world to those innocent eyes staring right at you. New parents are always excited about shopping for the baby and often get carried away and buy many things which may or may not be of much use. Clothes being one of the most important things you need to be careful about before finalizing the baby's wardrobe.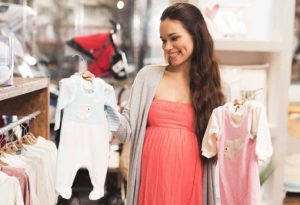 One of the most important considerations while choosing clothes for your baby is, of course, that your baby is comfortable and happy in his clothes. Also, ensure that the clothes require low maintenance. Apart from the comfort and fitting you also need to keep a few other factors that does not cause any harm to your babies' sensitive skin.  Here I am sharing some tips to choose the right clothes for babies.
Safety standard for clothes-

 

Every piece of clothing necessarily has to pass through certain safety standards. And when it comes to baby garments it becomes all the more important for parents to pay keen attention to this. Baby and kids' skin are very sensitive so always go for clothes that are certified and free from chemicals and dyes.
Safety-

 

Baby clothing usually has cute frills and designs to entice the parents. However, avoid clothing with any object like flowers, hooks, buttons as this might have a choking hazard for babies and small kids. Absolutely avoid any dress decorations that can find their way into the baby's mouth.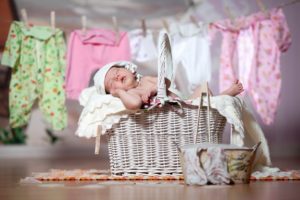 Avoid clothing with drawstrings-

 

Many experts suggest that we shouldn't buy clothes that have drawstrings placed near the neck or waist. These drawstrings can cause hazards to the child so completely avoid them
Fabric-

 

Buy soft and organic cotton-based fabric for your child that is comfortable to wear and easy on the sensitive skin of the child. Avoid any other kind of fabric as that can cause allergy or rashes.
Comfort-

 

Even small babies can be very stubborn when it comes to clothes they do not like. Cotton clothing that is lightweight works best. Soft cotton rompers or simple vests are great for babies. Another key attraction is its easy packaging. Also, make sure that the baby can move his arms and legs freely.
Maintenance –

 

Last but not least I would like to highlight clothes that are easy on maintenance. Babies need a change of clothes many times a day. Pick clothes that can conveniently go into the washing machine rather than the ones that need to be washed by hand. Look out for clothes that dry fast too. Trust me cotton clothing works best.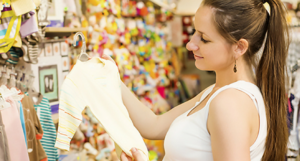 While we are discussing tips to choose the right clothes for babies, I would also like to share about one such brand I came across recently while buying a cloth for my nephew. The brand name is Candy Cot. Its a 100% organic clothing brand that is certified from "seed to shelf" for being chemical-free. Clothes made by Candy Cot are absolutely pure and cause no harm to the skin and environment unlike conventional cotton or poly cot available in the market.
What I loved the most about Candy Cot are the beautiful, vibrant, and eye-catching designs that stand out. They have got some lovely prints, pastels to bright colors, and most importantly assured comfort and safety in each piece designed by them. The eco-friendly infant clothing products are made using only 100% organic GOTS-certified cotton. And this means no harmful dyes or chemicals are used from start till the end product gets packed.
They have got some really cute and practical clothes for newborns to kids until 2 years. Each Candy Cot garment carries a certification label by The Global Organic Textile Standard (GOTS). It is the worldwide leading textile processing standard for organic fibers, including ecological and social criteria, backed up by independent certification of the entire textile supply chain. http://www.global-standard.org/.Do check out the clothing offered by Candy Cot on their website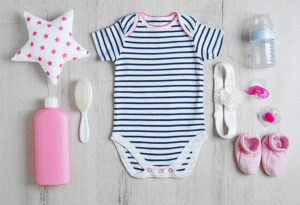 Shopping for children is always super exciting for parents. Enlisted above are all the interesting tips for buying the right clothes that add super fun to your shopping experience. Do let me know how do you choose the clothes for your kids. What are the factors that you keep in mind?